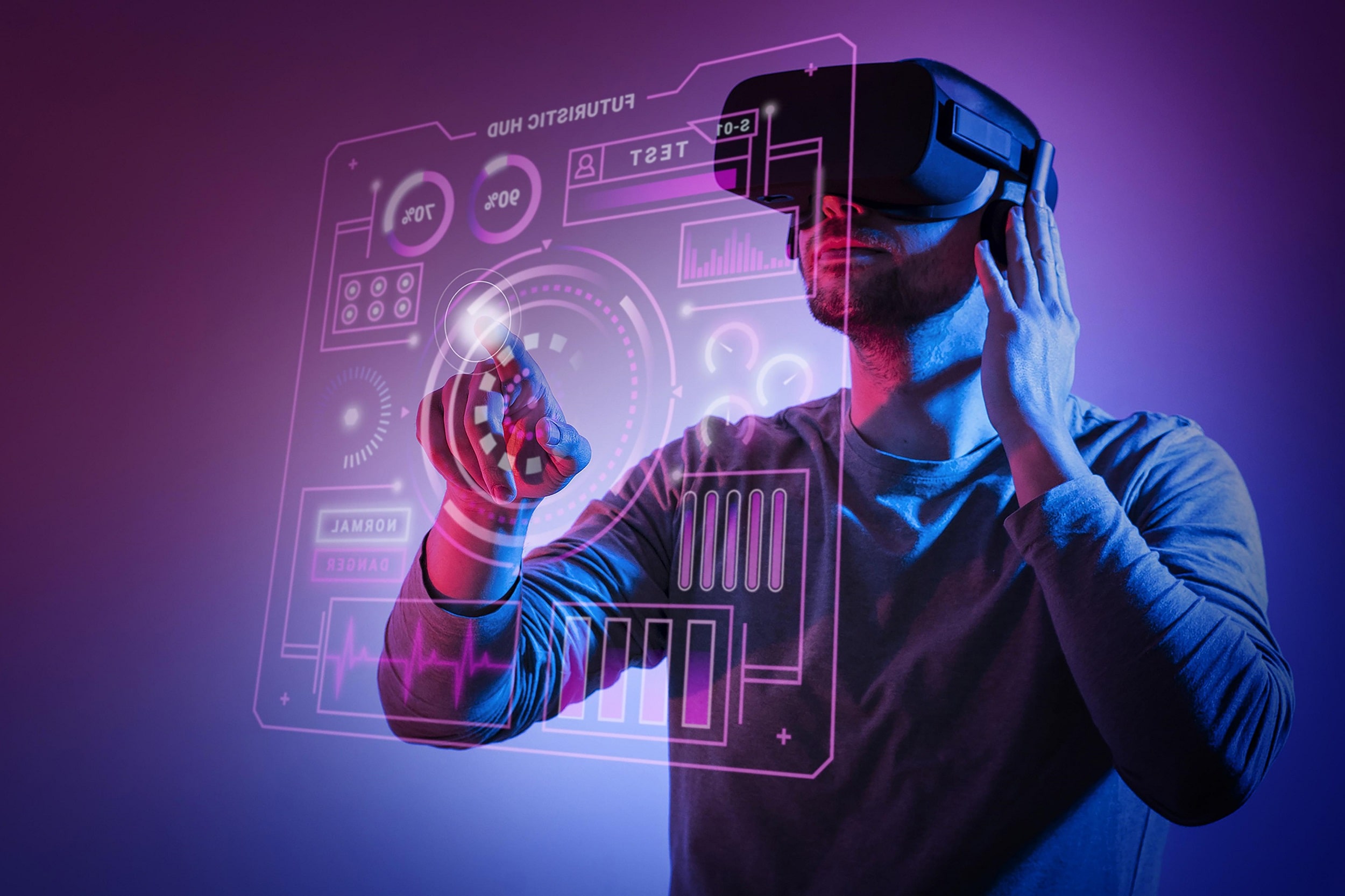 The modern world is shaken everyday by similar terms, and what comes in front, never changes: Metaverse and Crypto. The cryptocurrency and the Blockchain technology that lies within, changed our life drastically. Not only staying with social conversations, MEtaverse, NFT and Cryptocurrencies are the main focus of investors all around the world. That's why, the terms and the definitions, are being read by everyone in the whole wide world everyday. To understand these terms and definitons, we can dig deeper and have a look at the different types of infos, that can provides us everything we need.
How Can Cryptocurrency Be Defined?
A cryptocurrency is a digital currency powered by cryptography. Cryptocurrency is a medium of exchange: It can be used in buying and selling transactions like normal cash, it can also be bought and sold in exchange for a fiat currency. Of course, there is a secure ownership history record kept by the participants on the network it uses.
As the largest and most important example of cryptocurrencies, Bitcoin is not dependent on central authority like central banks, governments, but rather follows a decentralized model on the blockchain.
What is Cryptocurrency Exchange?
The word stock market is not just a concept used in cryptocurrency markets. Organizations that work with the logic of a marketplace, where parties can buy and sell a certain financial asset, are platforms. For the world of cryptocurrency, the stock market is referred to as trading platforms where investors perform cryptocurrency transactions using fiat currencies. Cryptocurrency exchanges act as an intermediary between users who buy and sell cryptocurrencies.
How Do Cryptocurrency Exchanges Work?
Cryptocurrency exchanges can both be traded by depositing nominal money through banks, as well as users can perform their transactions by transferring cryptocurrencies between cryptocurrency wallets. Cryptocurrency exchanges bring together users who trade in cryptocurrencies. The buyer and seller of a cryptocurrency are matched and the traded cryptocurrency is traded.
How to Trade on Cryptocurrency Market Exchanges?
To trade on a cryptocurrency exchange, users must be a member of the platform. Users can use their accounts after the necessary membership verification processes are completed. The fiat money deposited by bank transfer is converted into the cryptocurrency that users want to invest through cryptocurrency exchanges. Users can trade with converted cryptocurrencies.
Cryptocurrency exchanges are platforms that work with a marketplace system where users can buy and sell a certain financial asset. In cryptocurrencies listed on cryptocurrency exchanges, users can trade with the provided trading pairs. Users can place their orders on the cryptocurrencies they want to buy and sell by choosing the order type supported by the exchanges. Users' orders are processed in separate order books for buying and selling. When the orders given by the users match another user's order, trading takes place.
Metaverse, one of the most intriguing technologies in the crypto world, brings together the virtual world and the real world for people.
Thanks to the blockchain technology, it has become very easy to be in 3D virtual universes or simpler applications with devices that can be connected to the Internet, and to engage in trading activities there as in real life. As the interest in these projects is increasing, metaverse projects are among the top earners in the crypto world in recent months. Metaverse games and platforms are developing and attracting more and more users.
What Does Metaverse Mean?
Before we get into Metaverse and Crypto, we need to know what "Metaverse" means. The concept of Metaverse, which is a combination of the words "meta" and "universe", is known as "virtual universe" or "other universe". The concept, which was first mentioned in Neal Stephenson's cyberpunk novel "Snow Crash" in 1992, described a digital space in the novel that people access using virtual reality glasses and a fiber optic network. The world of crypto money has taken this concept to another dimension and given it a new meaning.
History of the Metaverse Concept
The concept of metaverse, which we heard for the first time in Neal Stephenson's cyberpunk novel "Snow Crash" in 1992, has recently become well known in the cryptocurrency world. Although the concept of metaverse, which we hear frequently, has been moved to a new dimension with the world of crypto money, its origins actually go back much further. For example, the Second Life game, which was released in 2003, was a second world where people exist in the virtual world with their own avatars, and in 2013 it reached more than one million users. Second Life is defined as the first metaverse game with this feature.
Minecraft, one of the most popular video games in history, is another of the well-known metaverse games. Roblox, released in 2006, can be counted among the well-known metaverse games.
Today, games like this one reach a much more advanced structure on the blockchain and offer a world and financial structure within themselves with the support of cryptocurrencies.
The Most Popular Metaverse Games
The most popular metaverse games today include Axie Infinity (AXS), Decentraland (MANA), MyNeighborAlice (ALICE), The Sandbox (SAND), Alien Worlds (TLM), and Bloktopia (BLOK).
Axie Infinity (AXS): A blockchain-based battle game owned and operated by players, Axie Infinity is inspired by Pokemon and Tamagotchi. AXS allows players to collect, upgrade, battle and trade token-based creatures known as Axies, which can take various forms. Axie Infinity, which has a game model called play-to-win, gives players the opportunity to earn money while having an enjoyable gaming experience. Players can convert AXS tokens created on Ethereum into money on exchanges. Axie Infinity also functions as a social network and business platform due to its strong community and skyrocketing success.
Decentraland (MANA): Decentraland is a 3D metaverse platform consisting of 90,601 parcels. In Decentraland, which runs on the Ethereum network, users can buy and sell virtual properties in the form of NFTs or build their own world on these properties called LAND. They do this with MANA, an ERC-20 token.
MyNeighborAlice (ALICE): The MyNeighborAlice (MNA) metaverse game offers players a world where they can buy virtual islands as NFT with ALICE, an ERC-20 token, and build their own farm on them, find collectibles and communicate with other players through their avatars. ALICE token can also be used to earn staking rewards on the MNA ecosystem. In addition, token holders have the right to participate in the decentralized management process during the development and growth stages.
The Sandbox (SAND): Created by the Pixowl company, The Sandbox is quite different from traditional games. The Sandbox is a metaverse game that allows the player to create their own universe on a piece of land using various resources such as water and sand. As this universe expands, the value of the piece of land can increase, as well as the players can sell or rent this piece of land to other players if they wish. In The Sandbox, players can create and sell their own gaming experiences in the territories they own and redeem them via the SAND token, an ERC-20 token.
Alien Worlds (TLM): Alien Worlds (TLM), a DeFi metaverse blockchain-based game, is free for everyone. This metaverse game, where you can earn Trilium (TLM) tokens with the mining method and have the chance to issue an NFT game card in each mining, was developed by German developers Dacoco in 2020.
Bloktopia (BLOK): Blockchain-based Bloktopia game, one of the projects created for the Metaverse universe, is a 21-floor virtual skyscraper inspired by the 21 million supply of Bitcoin. Making great use of technology for user experience and visual fields, Bloktopia makes it possible to carry out events with better quality visuals and various experiences. It is possible to earn BLOK tokens and convert these tokens into fiat money by buying, selling or renting NFT real estate on Bloktopia, powered by the Polygon network. BLOK holders also receive a share of the advertising revenue from Bloktopia's brand partners.
Metaverse and Crypto worlds, can be combined together with the form of coins.
According to Coinecko data, among the top 15 most popular metaverse coins by market capitalization, Axie Infinity (AXS), The Sandbox (SAND), Decentraland (MANA), Enjin Coin (ENJ), Illuvium (ILV), UFO Gaming (UFO), Render Token ( RNDR), Mobox (MBOX), Vulcan Forged (PYR), Yield Guild Games (YGG), RMRK (RMRK), StarLink (STARL), DeFi Kingdoms (JEWEL), Wilder World (WILD), and Star Atlas (ATLAS).
For those who want to invest in cryptocurrencies, the answer to the question of how AXS, SAND, MANA, ALICE, TLM and ENJ trading takes place is often wondered. To be able to use these systems and buy or invest in Metaverse Coins, buying markets and exchange providing websites can be relied on.
A meme coin is a cryptocurrency that is usually associated with a number of themes as a meme (joke) rather than a serious symbol. For example, Dogecoin was the first meme coin as it was named after a popular dog on the internet. Meme is the real name of another cryptocurrency, and there are also coins with nicknames "meme" such as imemecrypto, pepemefrogree, and jakememe70.
ELON, the cryptocurrency for Dogelon Mars, named after Elon Musk in April of 2021, increased its value forty times before its sale. At this point, it should be known that 1 coin is 1 in 100 of 1 cent, so it wil be seen that a 40-fold increase is not a very large amount.
Meme coins have come to the fore with influencers inspired by internet memes and current events.
The factors that make meme coins "memes" are internet memes, current events and online communities, influencers. For example, with Elon Musk supporting Dogecoin, Shibu Inu (SHIB) and Safemoon (SAFEMOON) have become popular as meme coins.
Another factor that has always had a big impact on the cryptocurrency culture has been Influencers, but this influence has increased even more recently. When Elon Musk supported the original meme cryptocurrency Dogecoin, he was promoted by influencers on social media platforms such as TikTok and increased his influence significantly.
Meme coins do not have a value per se, as the name suggests, these cryptocurrencies are considered as jokes and images shared on social media, while connecting the worlds of Metaverse and Crypto.
Dogecoin (DOGE), an original meme coin, is based on the long-lasting Doge meme that originated with an image of the Shibu Inu (SHIB) dog. It is processed on its own Blockchain and is therefore distinguishable from meme tokens running on an existing Blockchain.
Among the most popular known meme tokens are Shibu Inu (SHIB), an ERC-20 token built on the Ethereum network, and SafeMoon (SAFEMOON) running on the Binance Smart Chain.
Since Dogecoin was the forerunner of meme coins, each subsequent meme, can be said that, kind of imitated Dogecoin.
NFT form, brings the Metaverse and Crypto terms all together thanks to its usage as well as the aim behind its creation.
Non-Fungible Token (NFT), in its shortest definition, is a unique digital asset. It represents many unique digital assets, from collector's items to virtual shoes, from virtual game content to digital properties. NFTs are produced using blockchain technology, mostly with Ethereum token standards. However, unlike cryptocurrencies, they are not traded in Ethereum's ERC-20 standard, but in ERC-721 and ERC-1155 standards.
With the technological innovations brought by our age, having digital products has become widespread among people and more than 174 million dollars have been spent on NFTs since 2017. The supply-demand balance ensures that prices are determined in NFTs, as in all assets with value. Due to the uniqueness of NFTs, the products sold are considered collectibles and their value is very high.
What Makes NFTs Valuable?
The fact that all NFTs contain unique information and are easily accessible reveals the advantages of having a product digitally compared to a physical product with collectible value. It prevents the production and reproduction of counterfeit products and ensures that all information about the originality of the digital asset, from the previous owner and manufacturer, is available.
Unlike crypto assets, NFTs are not interchangeable. The fact that each is unique ensures that each has distinct characteristics and prevents two entities from being equivalent. NFTs might think of it as a football game ticket. All tickets are unique, as each ticket will contain different stadium and date, teams to watch, seat location and personal information of the person who bought the ticket, and will provide the owner with an unmatched view of the stadium, and therefore, it is not possible to exchange tickets in an equal way.